Reading Time:
4
minutes
Today, the industries around the world are experiencing Industrial Revolution 4.0 with a high level of automation of the tasks, which were earlier done manually. Businesses are expanding at an exponential rate, crossing territorial boundaries, culture and customs. However, the linguistic and cultural barriers hinder the outreach of businesses to their prospective customers. This is exactly where Indonesian translation service becomes important in enabling a smooth and effective flow of communication between the parties involved.
Just like Industrial Revolution 4.0, the translation industry is also impacted by modern technologies and the simultaneous development of machine-based translation service such as Google Translator and Babel Fish. Consequently, we are witnessing a phase of Translation 4.0 which involves automation and integration of various Indonesian language translation services with modern technologies.
In order to effectively convey the brand's message to their international audiences, the businesses need to wisely choose among the various types of Indonesian translation service available in the translation industry. Below are a few of the important translation service offered today amidst the automation of the translation industry:
Technical Translation: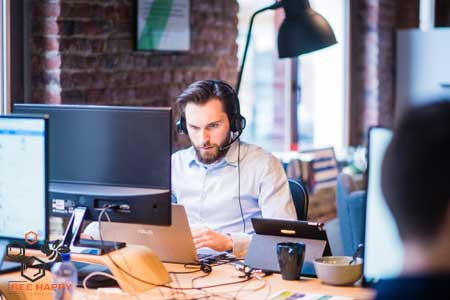 With innovation in technology, the modern world has become technical and scientific like never before. New inventions, updates, and discoveries have become the 'usual' element in today's society. The industries too are adopting these new technologies and upgrading the older ones at a dynamic pace.
Amidst this situation, the flow of scientific and technical knowledge is also taking place among the industries and customers located in different parts of the world. However, to ensure that the flow of knowledge remains uninterrupted, the technical documents such as instruction leaflets, user manuals, medical translation, minutes of meetings, financial reports, etc. need to be translated for the specific and limited target audience. Technical translation, therefore, plays an important role in Industry revolution 4.0 by assisting the electronics, IT and engineering-based companies in outreaching their clients and customers situated elsewhere.
Scientific Translation:
The modern world has progressed immensely in the scientific and medical fields. A subset of technical translation, the scientific translation involves precise translation of medical and science-related texts such as biotechnology, biochemistry, zoology, botany, biodiversity, geology, environment and many more. Currently, research in science is aimed at providing solutions for sustainable development; solving food and water scarcity, reducing pollution, etc. Accurate translation of such documents and complex terminologies is important for a steady flow of ideas and solutions across different regions.
Financial Translation:
Industry Revolution 4.0 has also impacted the global financial market in several ways. There has been a high level of automation and integration of financial services, banking services and the stock market. The multi-national banks and financial institutions have established their offices in different parts of the world. Furthermore, the economic transactions between industries based in various countries have increased drastically.
Thus, a need for an efficient financial translation service is felt by most of the industries wanting to translate various banking, finance and stock exchange related documents. Any error is financial translation can mislead the readers and ultimately impact their decision-making process. The financial documents mostly include financial statements, company's annual reports, balance sheets, audit reports, financing packages, financial contracts and other financial reports.
Legal Translation: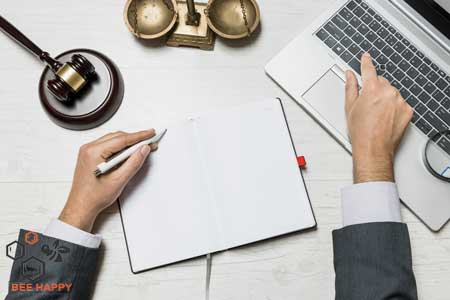 Business operations have transcended regional boundaries and a few of the legal concepts, clause and terms are not shared by every country's company law. It becomes important to get a thorough understanding of various legal issues that govern business activities in foreign lands. Therefore, in legal matters, accurate translation of those concepts and terms become important for any industry looking forward to expanding their business.
Indonesian Translation Service is needed for legal documents such as employment contracts, commercial contracts, sale agreements, non-competition clauses, terms & conditions, powers of attorney, letters of intent, company statues, criminal procedures legal releases, insurance policies, labour laws, etc.
Judicial Translation:
Judicial Translation service should not be confused with legal translation as it majorly involves translation of documents and speeches made by the jury in a court. A professional translator in this field translates articles such as judgements, letters of rogatory, experts' opinions, minutes of interrogation sessions, minutes of court proceedings, etc.
Literary Translation:
In today's digital age, you can access any literature and in any language over the internet. However, it becomes difficult to translate such texts because it requires a lot of effort to understand the main idea of a few words and sentences used by the writer. For instance, in a poem, a writer may use a word or a phrase that might have several hidden meanings. Nonetheless, with literary translation service, precise and accurate translation of literary texts is made possible without altering the actual meaning, emotion and rhythm of the text.
The industries around the world are expected to get highly automated and technology-driven in the near future, and with it, the demand for Indonesian translation service Provider is also going to increase tremendously. As the businesses continue to expand their operations in different regions, they will require various types of Indonesian translation service in order to overcome the cultural and linguistic barriers.