Reading Time:
4
minutes
Indonesian transcription is the process of converting an Indonesian video or audio file into a written format. This is done by interpreting the meaning and intention of a piece of the text in Indonesian language and putting it into the same context in a different language. Transcription might seem easy but it requires a great amount of effort to retain the authentic meaning of the media file. Transcription may differ in the level of precision with which a recording file is transcribed in other languages depending on the client requirement. This means that some type of transcribing requires a word to word and detailed transcription in the desired language while some require transcribing by just maintaining the authentic meaning of the media file. 
Remember, transcripts are always written in the language being spoken. Once the text is transcribed, it can be translated into any other desired language.
Why is transcription important?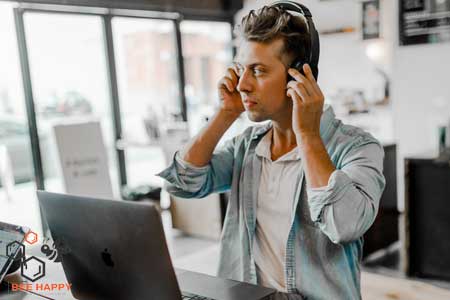 Industries and businesses are expanding their operations globally. Accordingly, professional transcription speeches, presentation, documents and other business-related audio/video media have become imperative in order to maintain good business relations with international clients and consumers. 
A transcriptionist is responsible to deliver the content with a high level of accuracy. Interactive media recordings such as images, animation, video and audio are more useful if they are supported with the transcription. Indonesian transcription isn't a cakewalk even for a professional writer with experience and skill. Thus, businesses require Indonesian transcription services which optimizes state-of-the-art tools and equipment. 
What are the tools used by Indonesian transcriptionists?
Transcriptionists use multiple tools and strategies for performing Indonesian transcription with precision. 
Here are a few transcription tools which are used by most of the Indonesian transcriptionists: 
Noise cancellation headset: It is possible that transcriptionists are working in a hectic environment which means that there is always a possibility of noise disruption. With high-quality noise-cancellation headphones, the transcriptionist would be able to listen to the dictation intently.

Speech recognition software: It is essential to pay attention to every single word and not to miss any expression.

With front-end and back-end

speech recognition software

, speech can be converted into text format easily. 

Video editing devices: Though transcription professionals do not edit the video, they still require video editing device for cutting the video for easy transcription. 

Variable speed audio playback equipment: It is sometimes difficult to transcribe the speech into text as the speed of speaking is generally much faster than the typing speed. Therefore, equipment with variable speed audio playback capability will enable to playback the video a little bit slower.

Web-based document management: It is important to generate notes easily with a system that stores, retrieves and manages transcription documents.

Transcription foot pedals: Pressing stop, pause, rewind, and fast-forward buttons can be challenging if you're typing at the same time. A foot pedal will enable you to control the recorded dictation easily.
Thus, to carry out a transcription perfectly, all these tools are used by professional transcriptionists. In case you are looking for Indonesian transcription for business, marketing, medical or legal purposes, it is advisable to consult only a professional to maintain quality standards.
How to choose the best quality Indonesian transcription service?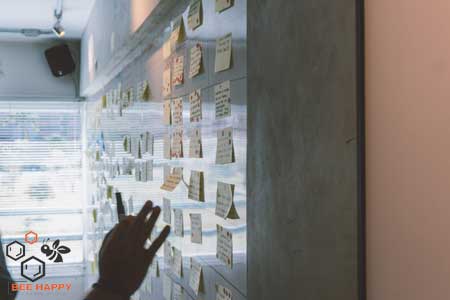 Transcription is an important technique for internet marketing. Owing to online media and advanced technology, anyone can learn how to make a transcription these days and there are many people in the market claiming to be transcriptionists. However, transcriptions are different from translations, and for the best results, it is important to choose a suitable transcription service. 
Consider the following things while choosing a transcriptionist:
Transcription involves accurate interpretation, translation and writing. Apart from this, it requires the correct understanding of the context of words and skillsets while working on the transcriptions. 

When it comes to select the right transcriptionist, it is advisable to review the quality of services being provided beforehand. An experienced transcriptionist is generally considered more trustworthy than newer ones. Their resilience and years in the business are proof that they are trusted by many clients. 

It is best to select transcriptionists who can guarantee the confidentiality of the document. A company with good quality transcription service will ideally provide necessary details of their security system to the clients. 

The transcription services providing company should be flexible in handling the needs and requirements of various clients. It should be able to customize the transcription services to suit client needs.

It's important to select an affordable transcription service company that does not compromise on efficiency or speed. The service charge can depend on various factors such as duration of the video, quality of the video and accuracy of the work done. 
Transcription is the essence of many multimedia productions these days. Online video content should appeal to internet users from all kind of demographic range and nationalities. It plays an important role in bridging the communication gap present across regions.